Hi, I'm Faisal Mian and I help businesses and bloggers get the most of organic search
Unleash the power of result-driven strategies and effective action plans with Faisal Mian – your ultimate SEO expert! Let's revolutionize your online presence together!
Certified SEO Specialist With over 5 Year Experience in Providing SEO Service to entrepreneurs. So, if you want me to make your life easier and grow organic traffic with Best Quality Strategy and Execution. When I'm not doing this, I enjoy Writing Blogs. ✍️
My goal is to provide extensive, and professional work to grow my potential client business. To make my clients' life easier and apply all the White Hat SEO and Build Authority, that will help you to get more awareness and leads. Let's create another success story by working together!
⭐⭐⭐⭐⭐
I attribute much of my success to Faisal. He is very responsive, he is always happy to make any changes to the work he has done and he produces great work. I highly recommend him. I will engage with Faisal as much as I can, and I have already worked with him several times.
⭐⭐⭐⭐⭐
His work and knowledge is of extreme quality, very experience, very professional and very patient. Has very high standards for both himself and his clients. Excellent!
This was work that i required quickly, and it was completed quicker than i expected. Excellent

⭐⭐⭐⭐⭐
Outstanding. I will only use Faisal for all my future projects. He will go above and beyond to make sure the project is completed to your satisfaction. I can not recommend him enough. A++++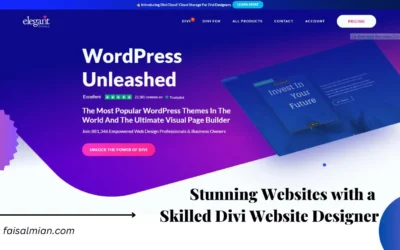 Greet the online world with a stellar web presence - your website! Akin to a digital handshake, it represents your brand to internet users everywhere. Making this first impression count is imperative, just as you'd want to look your best on a photo day! This...
It is no secret that search engine optimization (SEO) is essential for both online visibility and customer acquisition. Today, law firms are turning to SEO content strategies to make sure their websites rank high on Google. Doing so gives them an edge when it comes to...
Do You Have a Website or want to launch a
New WordPress Website and Grow Organic Traffic?