Quick Summary: This blog highlights the possible causes that come up if you're not updating WordPress regularly. Discuss the benefits of regular maintenance and how you can do this — all in detail.
Unlike other CMS, WordPress is becoming more popular these days. Out of all other CMS, more than 65% of websites use WordPress; it is 41% of all websites.
The fundamental purpose of this post is to highlight the performance issues that come with not regularly updating all themes, plugins, and WordPress files.
Your website is your online presence. What if it has a bad user experience? And not pleasing humans and search engines. It might be the reason you're not keeping maintenance of your site. regularly,
WordPress is now offering an enabled auto-update option sometimes, it works fine, but in other cases, it becomes worse. I am using WordPress and Divi themes for my site and enabling an auto-update option instead of a manual one. I check my site structure and performance whenever a new update for the plugin, the theme, is released and auto-updated.
Before — Fixing Blog Page Design; This error is due to W3-Total Cache, not compatibility.
Possible Fix — Deactivate W3 — Total Cache Plugin

After — Fixing Blog Page Design; By deactivating W3 — Total Cache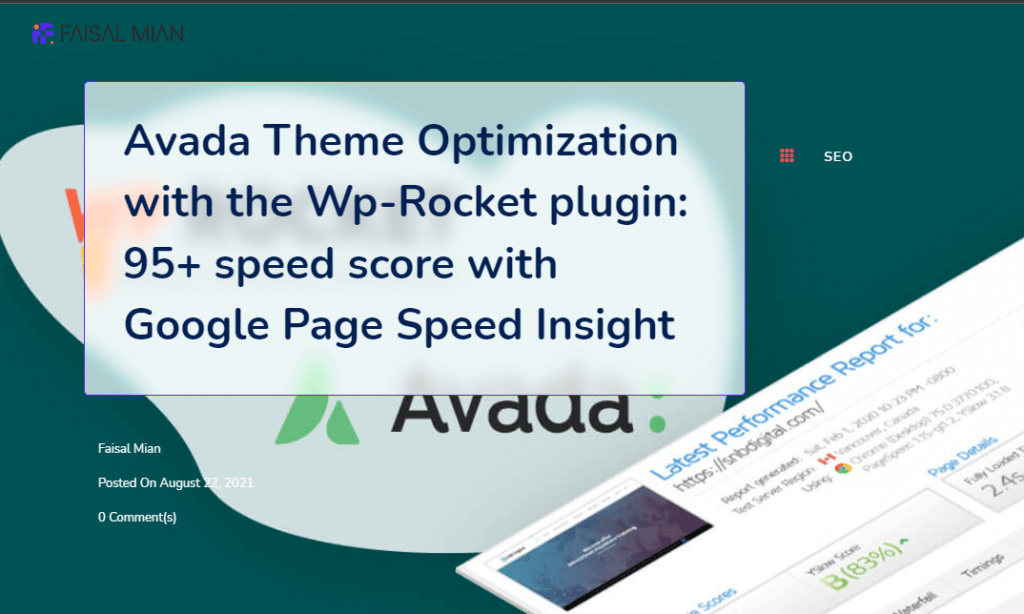 Furthermore, I noticed my blog page is not appearing as it should be. I deactivate plugins to see the effect on the front end and do some customization processes, so it should look fine. If you're a blogger or business owner, and you're not regularly updating such things, then it may cost you a loss in your organic traffic.
Why should you focus on regularly updating your WordPress website?
Here are some key factors that fascinate you to keep your website updated for better performance. These are the following:
→ Better Performance
→ Full Security
→ Bug Fixes
→ Fast Speed
→ Add New compatible features
How to carefully Update your site?
⇒ Create Backup
⇒ CMS Software Update
⇒ PHP Update
Let's deep dive in.
Better Performance
What means by the performance of a WordPress website? It is an overall user experience that How your audiences are engaged with your site and consume your content?
The most popular tool you can use to analyse your performance report is Google Search Console. There is a specific section to see your specific page impression and clicks. Pick your page see performance-checking tools and improve it accordingly.
Another free and paid tool that helps you to see your performance report is ahref.
How you WordPress help you to see your performance? It is simple! Just open your Dashboard, and you'll see the site health box highlighting critical notifications.
The bottom line for better performance in regular updating your WordPress website is; it makes all way to improve your user experience (UI).
Full Security
The free WordPress version is open source, and developers can easily edit functions to meet their client's requirements up to the desired level.
As this is open-source, that means its source code is easily accessible. A hacker can easily access the site code for any vulnerabilities in your site.
WordPress is launching new features and controlling all vulnerabilities. The WordPress development team is continuously adding new features. After an update in WordPress 5.6, the development team has added new features of auto-update. Now you can enable or disable the auto-update option for WordPress, Themes, and Plugins.
Shocking statistics for WordPress vulnerabilities, and the hacking figure is over 90%. Most of them are due to themes and plugins. Different reports show more than 98% of WordPress vulnerabilities are due to plugins, and in another, report it is mentioned as 95% of securities breaches are due to plugins and themes.
You can't ignore these figures, and you should regularly be updating your WordPress website or maintenance. Your business website is your best presence. After this pandemic, most businesses are shifting online.
Make sure to update your PHP version. You can upgrade this by logging into your server or hosting account.
Bug Fixes
Bugs directly impacted your site's front end. Your site structure is important; when your customer or visitor are reaching your site.
Bugs are the main reason you should keep your site updated. The bugs are because of some syntax problems in core files. The development team is working to fix these bugs and offer better performance to their users.
If Your site is not performing well. Then this is a time to log in to your WordPress dashboard and update your core files.
Fast Speed
Updating your website is to help the site fast loading. If you're using themes or plugins to make your site structure more enticing. Their development team is continuously working on adding new features, fixing bugs, and controlling securities problems.
Speed is a ranking factor in the Google algorithm. Search Engines (SE) are doing their best to offer a better experience and keep engaging their visitors.
A paid cache plugin releases new features and fixes some bugs with its update release. So, you can take benefits of their product. The purpose of writing this post is to highlight the issues that I noticed on my client's website.
A few weeks ago, I activated the Wp-Rocket Cache plugin to speed up the site and achieve 95+ scores. Later I visited the site and saw a drastic and terrifying speed and performance. Then I looked at the backend of the site to see what was wrong with the site.
Note: I am not working on a retainer or handling website maintenance for my client's website.

What I noticed is WordPress website is not regularly updated to overcome bugs and vulnerabilities.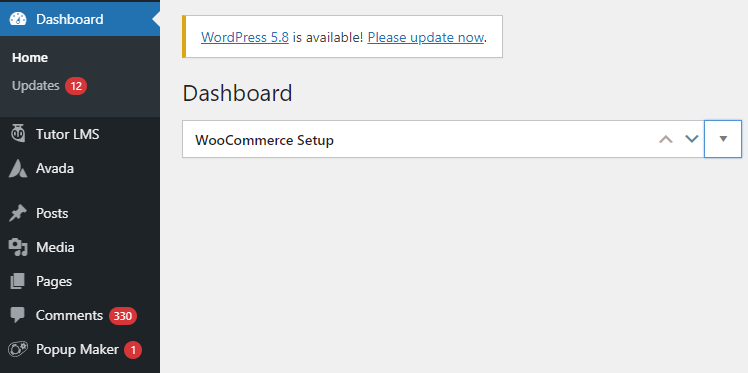 Make sure to update your site regularly, so it can take advantage of new features and perform better. If you're not confident about how to update them, you can hire an SEO expert or Freelancer to fix this for you.
Add New Compatible Features
Did you ever notice with every new update, WordPress launches a new feature after the release of 5.6?
WordPress is doing its best to add a page builder called "Gutenberg" to build your site. With this page builder, your site will have lightweight and fast loading.
A compatibility factor always helps website security. Some themes and plugins are free to use, and their development team leaves them when they don't see noticeable benefits.
And if some website owners are using their theme and not getting updates. But WordPress is Regularly updating its core values, languages, and framework. What do you think if a theme is only compatible with 4.2 and not being updated to meet the requirements of 5.8? It will definitely conflict with performance and a better user experience.
The bottom line is, to make sure to update your WordPress website to enjoy new features.
How to carefully Update your site?
Before updating your site with new releases, you must make sure it is not conflicting with your Site framework. Some updates may harm your site, and you can break your site. Updating new releases, follow these rules.
Create Backup
A backup is a stored file created with recommended plugins like Updraft, All in one WP migration, BackWPup, duplicator, and blog vault. It is the best practice to create a backup file whenever you're doing some customization, adding new plugins, or themes, or editing code.
The most popular plugin used by WordPress users is Updraft. It is very flexible and free to use. This plugin does not only help with creating the backup but, you can also set automatic backup schedules for better convenience.
CMS Software Update
What is meant by WordPress software? These are core files that are the building block of WordPress. These are the files that control all functionalities and features of a WordPress website.
Before updating your themes and plugins, make sure to update the WordPress version first if there is any update regarding this. It will help you in updating new releases of themes and plugins smoothly.
You also have an auto-update option for this, as the WordPress development team releases the 5.6 version to add such features. Currently, the WordPress version is 5.8. Within a few weeks, they'll release 5.9.
PHP Update
PHP is the most essential thing in WordPress CMS. While updating your themes, plugins, and WordPress core files, make sure to update this too. From the PHP development team, it is quoted that:
"PHP, like any other large system, is under constant scrutiny and improvement. Each new version will often include both major and minor changes to enhance security and repair any flaws, configuration mishaps, and other issues that will affect the overall security and stability of your system.

"Like other system-level scripting languages and programs, the best approach is to update often, and maintain awareness of the latest versions and their changes."
With this update, you will see an impact on the performance mentioned earlier in this blog post.
Bottom line
Your online presence is Important. If you're using WordPress CMS software tool for your online website. Then you must pay attention to these factors.
As you all know, WordPress is an open and free source software. The development team is working hard to fix their bugs and vulnerabilities-free tool to secure your privacy.
All you have to do is regularly check your site and see whether it's performing better or has some issues that create a weird user experience.
If you don't have enough time to deal with updating stuff, you can hire an SEO person to fix this for you. Contact me for any queries. I am ready to assist you in this regard.