This post is for a beginner who just purchased a Divi premium theme for a new or existing website. This is a step-by-step guide on how to upload and activate Divi theme on your WordPress dashboard.
Although, it is not tough to do this thing! But for a beginner, this might be, This guide is very helpful if you're a Brand New Web Designer!

For the first time, I started learning WordPress website design to start my freelance business. I want to be my boss, want to work remotely, and not a 9-5 hectic job.
In this guide I will show you the following steps to install and activate Divi Theme:
Now Let's Dive Right in!
How to Set up WordPress on your local Computer or Laptop?
I started learning from Bitnami for WordPress to design a website on my local computer. The process followed by using Bitnami is somehow time taking.
Another option for learning and designing a website using your local host computer or laptop is the local flywheel. You need to show progress on work, to your client.

You can simply download it from their site and install it on your personal computer or laptop.
The process is very simple, as you can see—when using online hosting. Here you can see the local flywheel Dashboard, where you can add or delete the website.
And whenever you want to start work or do some tweaks, you just make the site online with just one click!
Note:
By choosing Local by flywheel is an easy process to learn and boost your WordPress website designing skills.
You can just simply download the free version for learning purposes and keep them updated for new features.
Add a Domain Name with Custom Environment using Flywheel!
While using online hosting, there need to buy hosting and domain and then install WordPress on it.
The process looks similar, but here you have options to choose from for PHP, Web Server, Database, and the last thing you want your site to be multisite.
When you're done with creating a domain, you just visit your localhost site with one click. Access to the WordPress dashboard and all other tools where you can add themes, plugins, and media.

You will find the same process as you will follow when you're working with an online WordPress website.

Delete or Remove Unnecessary Themes
Why should you delete unnecessary stuff from your site? Well! If you are starting your journey on WordPress website designing, you should also know about SEO tactics.
To trash all those stuff that are not in use, but only a load for the site.
Your site should be fast loading, and you can do it by trashing the unused plugins and themes to qualify as a "Great Job!" score from the health score on your site.

When you install WordPress on your hosting server, some default themes are already installed in your WordPress website repository.
You just keep one theme as a backup and another theme that you want to use for your Professional, Business, blog website.

You should also delete unnecessary plugins, as they increase the site size, which slows down your site. Keep your plugins always updated, if you use pirated or outdated plugins it will harm your site.

Note: Always keep the Backup of your site, before doing start any tweaks. There are a variety of plugins that help you do this. My favourite plugins are "All in WP migration tool", and "Up draft".

If you find any error or missing function on your site, it may be because of a plugin, check the function either it's working or not working by simply deactivating the plugin one by one.
If you see there is a plugin that is not compatible with your theme, try another one it will work.
How to Upload and Install the Divi Theme on WordPress?
Now, it's time to upload your favourite theme on the WordPress repository. (mine Divi Theme! The site you're visiting right now is also built with this theme).
First, you need to download it through your Official Elegant theme Account.
You can simply Download This by logging into your account and then clicking "Download Divi Theme". Here you will find a theme and other plugins that Divi offers with a one-year, and life plan.
Now, you've downloaded it. Now, you just simply click on the "Upload" button, as you can see in the below image. Click on Choose File, or simply drag the .zip folder here named with "Divi Theme".
When you are done with choosing the file option, now you simply need to "Install" the theme in the WordPress repository.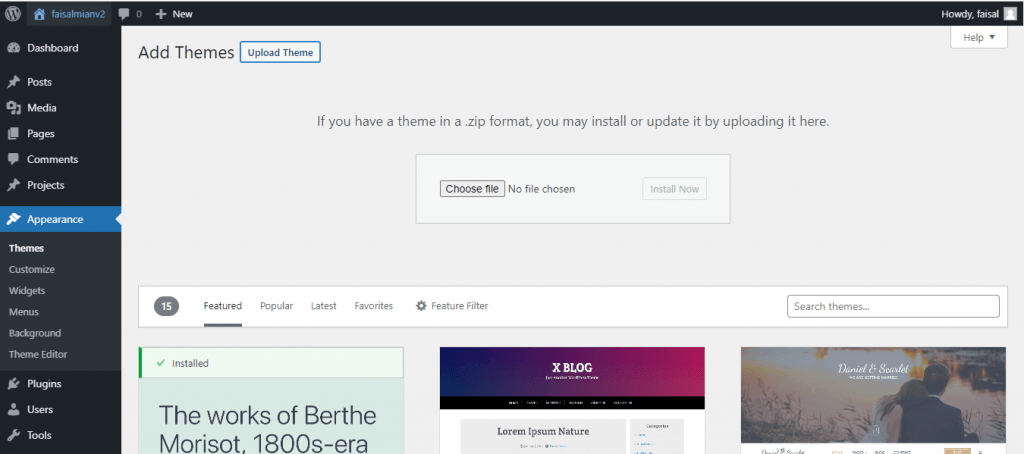 When you are done uploading then you simply activate it by clicking on the "Activate" button, and you are done with it.
Activate it with the Lifetime API key.
Do, you have a Divi theme with a lifetime plan? If your answer is No! Then you can contact me; I will help you to make it easy for you to buy it. I am a lifetime plan for this theme from the Elegant Theme.

By Just following the Dashboard>Divi>Theme Option>Updates. From your official Divi account, you can copy and paste your username and API (you can generate it individually for a specific site or client site).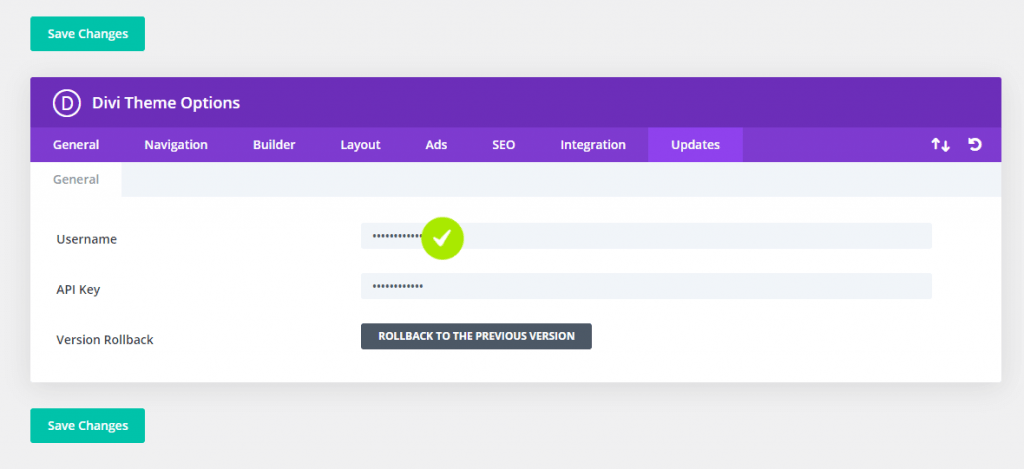 You're on Divi Dashboard and here you can do all custom settings, add your brand colors, adjust the parameters, and many more.
I've seen many themes and builders out there on the Internet and WordPress repository. Some are free and others are premium.
If you are a total beginner and have no buck in your pocket, I would recommend you choose a free theme and start your work today.
But if you want to build a Premium site, with full security then I would highly recommend you to buy a Premium Theme or Page builder. Divi theme is a Great Option as it is cheap if you're a developer!
Why I Love Divi Theme?
Divi theme is continuously improving their product. They are introducing new features and speed optimization and many more… Elegant Theme Team support is wonderful. The team will take your problem and help you in moments!

It is an outstanding Drag & Drop Builder, Global options, Copy and paste option saves a lot of time for the developer. You don't need to learn coding skills. You just need to drag and drop the module and style it.

Another incredible feature is their pricing! With just $89 you can get this theme for one year and unlimited websites. Lifetime plan for $249. You will get support and other resources, like Bloom, Extra, Monarch, and Divi Page Builder.

It comes with more than 1500 Templates that you can simply add to your page and then style. 
Final Thoughts
So, all the process I've explained is for a beginner who wants to start their Web Development journey. If you're an Entrepreneur or Business Owner, and you have no time to do all this stuff, you can ask me!
I am a Digital Marketing consultant! Helping solopreneurs and fortune businesses to set up their Branded and Professional WordPress website using the Divi theme.
If you don't have a Divi theme yet, no worries! You can contact me. I have a lifetime Premium plan. I will design a clean, Pixel Perfect, SEO Optimized WordPress website that helps you grow your business and get more leads.
Please have a look at the services that I'm offering as a SEO Consultant to help my Potential Clients.