SEO content writing vs copywriting are maybe the same niches, but both have different goals.
If we look at content writing, it has many more purposes than copywriting. It is also catchy and compelling, so you can engage with your readers and provide them with solutions to their problems.
What is Content Writing?
Content writing is a process of crafting words that informs, educates, and helps readers to understand your product or brand. In this, a content writer creates a strategy that he'll follow to run a campaign for a specific product or niche. You can use it as multi-directional.
To better explore the aforementioned paragraph, if you look at the Freelance Writing website, they have nurtured their blogs page with all information, step-by-step guides, and helping material that helps newbies to learn and earn as content writers and copywriters.
Content writing could be in different formats, like Videos, guides, webinars, and website content. The size for content in content writing may vary from short to long. The ultimate goal of content writing is to answer a specific query or educate readers to overcome their problems.
What is Copywriting?
Copywriting is crafting persuasive, catchy, and compelling words that help prospects to make, a decision and take action for which you're writing your copy.
Copywriting is a way to create scarcity and get an emotional response, it may sign up, buy a product, and download digital products for email.
The goal of good copy is to sell the product, add scarcity for creating urgency in prospects. It's not about showing your creativity, it's about how you present your product effectively.
You should craft your copy simple and easy to understand, as John Caples said;
"Your ad gets only a fraction of their intelligence…people won't study your ad carefully. They can't be bothered. And so you have to make your ads simple."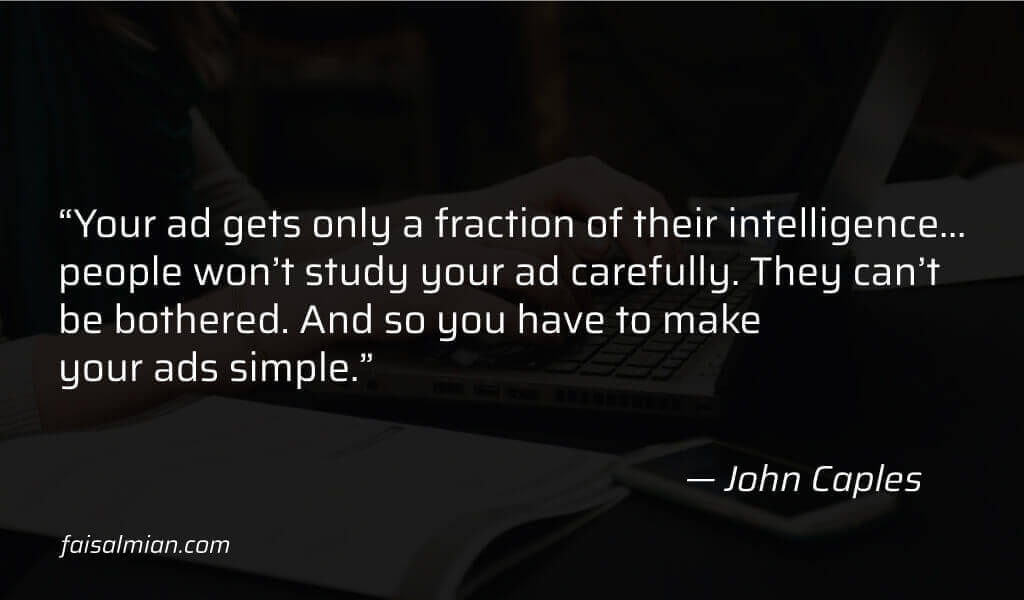 In the copywriting process, all you need to craft a catchy and attention-grabbing headline. Did you know that 60% of all prospects who see your ads typically read headlines and no more?
"Unless your headline sells your product, you have wasted 90 percent of your money." —David Ogilvy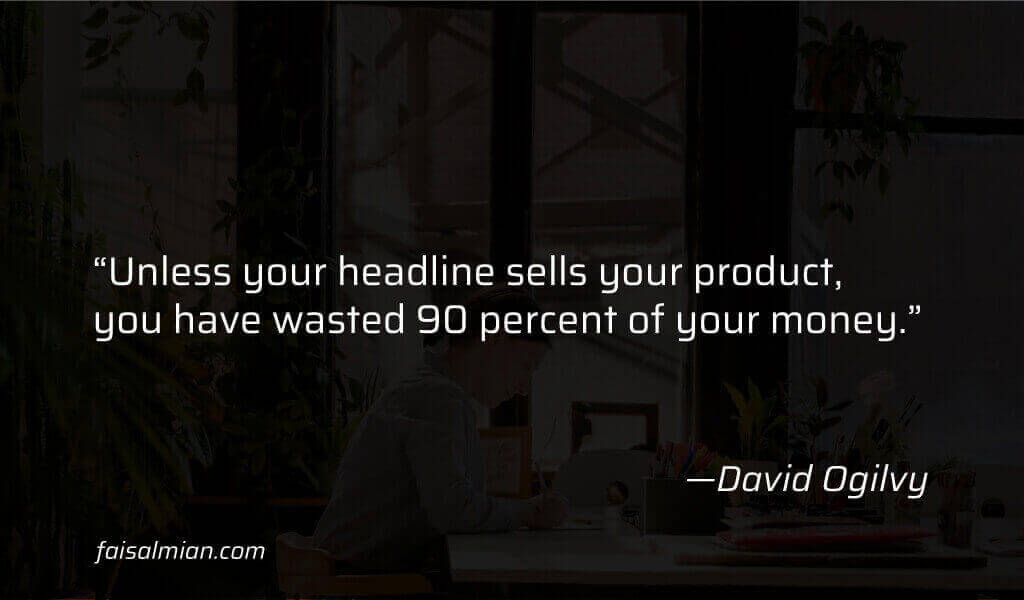 In a nutshell, Copywriting is a process of crafting words that close a deal with your potential audience, create loyalty, and generate more leads.
Difference between Content Writing vs Copywriting in Infographics
3 Major differences between Content Writing vs Copywriting.
Types of SEO content writing vs Copywriting
If you are, wondering about picking a specific niche to start your freelance career as a content writer, then this guide will help you a lot.
Blog Posts or Article
Copywriting
Web content
Social Media Content
Email Sequence
Ghost-Writing
Now let's discuss this in more detail. What kind of content is needed for this aforementioned list, and how can we decide the content length?
Blog Posts or Article
Blog posts are considered a great resource to educate prospects. Through blogging, you can cover a lot of topics. As everyone knows, the key rule of a blog post is to inform or educate prospects.
While writing a blog post you need professional SEO knowledge, to integrate primary keywords naturally in the body of the blog post. You should do proper keyword research before writing a single word, so you can match your content with searcher intent.
Content length will depend on the topic, for a recipe blog, it may be around 500 words, and for a guide, it will be more than 2000 words. The most recommended content length that has a high chance for ranking is more than 1500 words blog.
If you want to improve your SEO content writing skills, many sources on the internet will help you become an expert in becoming a professional content writer.
Copywriting
These days' copywriting has become the most popular niche on the internet. As this niche has a direct relation with conversions or sales. It includes website copy, landing pages, and product description.
You can also name it conversion copywriting. The purpose of conversion copy is to be compelling and engage readers to take immediate action. This might be clicking on ads, signing up, and adding to the cart.
Content length is not too long, as the purpose of copywriting is to deliver your message as succinctly as possible.
Web content
Web content is actually what we write on our website, like homepage, service, about, and contact us page. If you're going to build your online presence through a website, then you must need this kind of content.
Website content helps our potential clients to understand our brand, product, and overvalues. Write it for customers, not only just for your brand and product.
For writing great web content copy, you must apply SEO tactics. Add relevant keywords on-page in H1, H2, Body, and alt image text. Avoid doing Keyword stuffing.
Content length will be defined by business owners or product/service features.
Social Media Content
Did you know 50.64% of people are using social media? There is a lot of potential to generate traffic through these social media channels. Every business is using these social media channels for its brand awareness. 
Every social media channel has a different impact on your business. The most popular social media channel are Facebook, Linked In, and Twitter. If you're focusing on building brand awareness then all these can play a vital role in this.
For sharing useful tips and short reviews on your brand, LinkedIn and Twitter will be a fit match for this, and if you are going to share some media like videos or documentary material then Facebook will be a good choice to post your story.
Content length doesn't matter as some social media channels allow you to share a useful piece of content, and then you can redirect them to your website for more information.
Email Sequence
Email writing is a type of copywriting. The purpose of writing is to send words to those audiences, who are not familiar with your service or product. Or you can send emails to those audiences, who are taking an interest in your product or service. Deliver them valuable and engaging content that builds indulge an interest in them.
You can write cold emails, direct responses, and sales deals that they'd love to open from the inbox.
Ghost-Writing
Ghost-writing is a high-demand type out of all other content writing types. As you can see from the name, many business owners hire freelance writers to write white papers, E-books, and blogs under their names. In ghostwriting, the writer admits to charging money; in return, he/she will not get credit for what he/she writes?
The purpose of ghostwriting is to build brand awareness or sell E-books as kindle on Amazon.
The content length depends on company sizes, either a ghost-writer will write a white paper. And for an e-book, it all depends on the story.
All these types are in high demand. If you're starting your freelancer writer journey, choose one out of these. A fundamental rule to start this journey is to become a specific, not generalist.
Content writing vs Copywriting: The summary
Both are in high demand. For a good content campaign, you need both content writing vs copywriting. Content writing's goal is to inform, educate, inspire, empower for later sale. Copywriting is about persuasion and taking immediate action.
A good copywriter handles both content writing vs copywriting stuff, but the opposite is not true.
Which type of SEO content writing do you want to master? Which type do you think will be easiest for you to start today? If you need any help or want a content writer that can handle all your content strategies, contact us.