Murphy USA has been the choice of many for fueling their vehicles since its establishment in 1996. It goes beyond being just a gas station by providing a diverse range of products and services to cater to the everyday needs of its customers.
With its association with Walmart, there have been questions about the extent of their partnership, including whether Murphy USA accepts Walmart gift cards. Let's delve into this topic and provide a definitive answer.
In this article:
Does Murphy USA Accept Walmart Gift Cards?
It's important to note that as of January 1st, 2023, some Murphy USA gas stations no longer accept Walmart gift cards as a form of payment for gas. This update may affect those who frequently use their Walmart gift cards at Murphy USA gas stations.
It's worth mentioning that Murphy USA is a separate company from Walmart, and their policies may differ, even though many of their gas stations are located near Walmart stores.
There seems to be some confusion online regarding whether Murphy USA accepts Walmart gift cards, and this update clarifies the situation.
Read about the Walmart Cash app payment. Does Walmart Take Cash App? [Explained].
Alternative Option for Walmart Gift Card at Gas Stations
It's important to note that other options for using Walmart gift cards for gas payments are available. Sam's Club, which Walmart owns, still accepts Walmart gift cards for gas payments and often offers competitive gas prices, making it an attractive alternative.
However, to use the pumps at Sam's Club, you'll need a Sam's Club membership, and you may be required to show your membership card or swipe it for access.
Once you're at the pump, using your Walmart gift card at Sam's Club is as simple as scanning it, similar to how you would at a Walmart gas pump.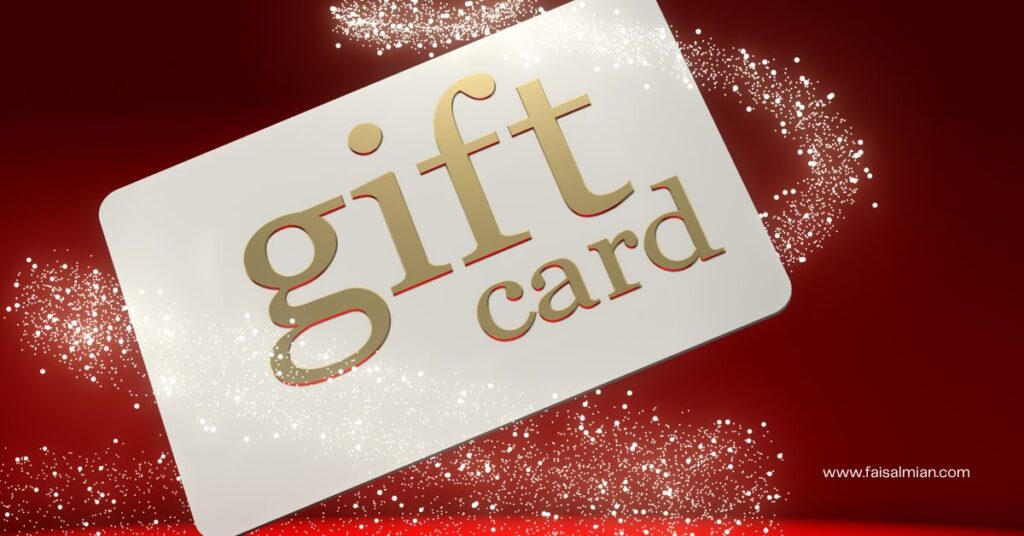 Alternative Payment Methods at Murphy USA
Murphy Drive Rewards
Murphy USA offers its own rewards program called Murphy Drive Rewards. By registering, customers can earn points on purchases and redeem them for free snacks or even get discounts on fuel.
Other Accepted Payment Methods
Apart from its rewards program, Murphy USA accepts a range of payment methods. It's always a good idea to check with the station before purchasing.
How to Use Your Walmart Gift Card for Gas Purchases?
Using your Walmart gift card for gas is straightforward, provided the gas station of your choice accepts it.
When you arrive at the gas station, inform the staff that you intend to pay with your gift card, specify the desired payment amount, and indicate the pump number where your vehicle is parked.
The subsequent steps are familiar to anyone who has used a credit card for payment:
Swipe and Pin: The attendant will guide you to swipe your Walmart gift card at the card reader and enter your 4-digit PIN. This adds a layer of security to your transaction, ensuring that only you can access and use your card.
Remaining Balance: If you don't use the entire amount on your card, don't worry. The unused funds remain on the card and can be utilized for future gas purchases. However, if you've exhausted the funds, it's essential to dispose of the card properly, as Walmart gift cards cannot be reloaded.
Benefits of Using a Walmart Gift Card for Gas Opting for a Walmart gift card for gas payments offers several compelling benefits:
Savings: Depending on your card type and available discounts, you could save a significant amount, often around $3 per gallon. Over time, these savings can accumulate into substantial cost reductions for your fuel expenses.
Bonus Points: Walmart gift card users can earn bonus points. These points can be redeemed at any Walmart store for free groceries or other products, enhancing the overall value of your purchase.
Convenience: Carrying cash or multiple credit cards can be cumbersome, especially when you're on the road. With a Walmart gift card, you have a convenient and secure way to pay for gas during your travels, streamlining your payment process and reducing the need for physical currency.
What Happens If My Walmart Gas Card Is Declined?
While using a Walmart gift card for gas purchases is generally straightforward, there are instances when your card might be declined. It's crucial to know how to address these situations effectively:
Check for System Issues: Sometimes, the card reader or the pump may experience technical problems. In such cases, seek assistance from the cashier, who can determine if it's a system issue and provide guidance on how to proceed.
Balance Check: Ensure that your card has sufficient funds to cover the cost of gas. If not, you must use an alternative payment method or reload the card with more funds to complete your purchase.
Card Wear: If your card is worn or the magnetic strip on the back is damaged, it may not be readable at the pump. In this case, contact a Walmart customer service representative to arrange to transfer the remaining balance to a new card that should work correctly.
Do I Have To Activate A Walmart Gas Card?
Walmart gift cards with less than $250 balance are pre-activated and ready for immediate use. You can swipe them at the pump to purchase gas without any additional steps.
However, Walmart gift cards with a balance exceeding $250 must be activated before they can be used. You can activate the card through the Walmart website or call the provided phone number.
Activating your Walmart gift card helps to protect it from fraud and ensures that it is ready to use when you need it. It also allows you to check the balance of your card and manage your spending online.
Here are the steps on how to activate your Walmart gift card:
Go to the Walmart gift card activation website or call the phone number on the back of your card.
Enter your card number and PIN.
Follow the prompts to complete the activation process.
Once your card is activated, you can purchase gas at any Walmart gas station or other participating retailers.
Can I Use My Walmart Gift Card at Any Gas Station?
If you're looking for versatility regarding gas station choices, Walmart gift cards are a great option. However, there are some exceptions, such as specific Murphy USA locations, where they may not be accepted.
Standard Walmart gift cards are still valid at Walmart fuel stations, Sam's Club fuel stations, and other fueling locations. Researching and confirming the acceptance policy at your preferred gas station is important to avoid any inconvenience.
You can opt for Walmart gift cards with a Visa logo for even more flexibility. These cards can be used at any fuel station that accepts Visa debit cards, expanding your options even further and ensuring convenience during your travels.
Final Words
Murphy USA has recently announced that it will no longer allow Walmart gift cards to be used as a form of payment for gas. This change only affects Murphy USA gas stations, so customers who frequently use these stations will need to find an alternative payment method.
However, Walmart gift cards can still be used for gas at other locations, such as Walmart gas stations, Sam's Club, Kroger, Costco, and HEB gas stations.
Confirming that the gas station accepts the card before using your Walmart gift card to purchase gas is essential. You can check the gas station's website or call customer service. Additionally, it's recommended that you compare gas prices at different gas stations to find the best deal.
FAQs
Can I use my Walmart card at Murphy's Gas?
Nope, not a chance. Murphy's Gas and Walmart are different companies, so your Walmart card won't work there.
Can I buy gas with a Walmart gift card?
Yes, but you can't use it at Murphy's Gas. Walmart gift cards are accepted at Walmart, Sam's Club, and other select gas stations, but not at Murphy's Gas.
Can you use a Walmart gift card anywhere?
Not quite. Walmart gift cards can only be used at Walmart, Sam's Club, and other retailers. So, if you're looking to use your Walmart gift card at Murphy's Gas, you're out of luck.
Is Murphy's connected to Walmart?
Nope, not a bit. Murphy's Gas is a separate company from Walmart. So, if you're looking for a gas station that accepts Walmart gift cards, you'll need to look elsewhere.